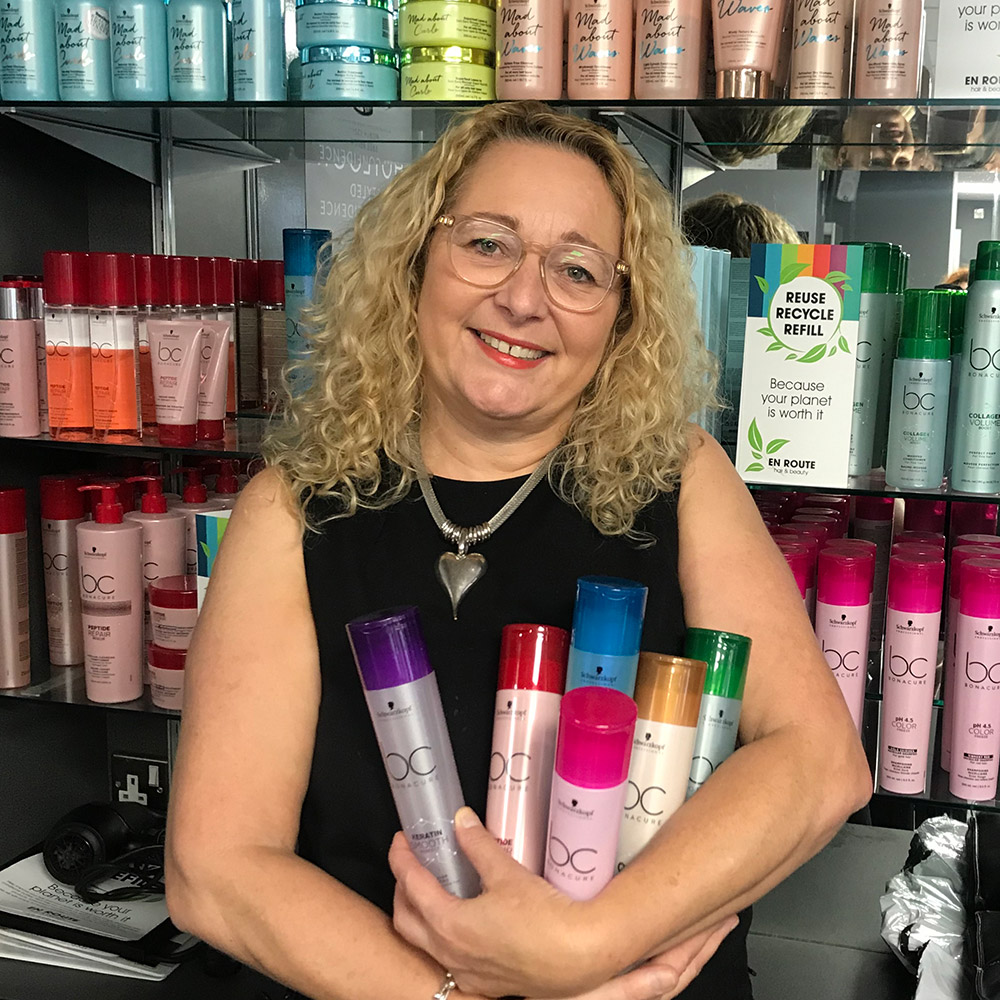 We are incredibly proud of our very own Melenie Tudor who is urging all of our staff and customers to join in the fight against single-use plastic waste!
That's right – we're urging you all to 'be like Melenie' and make small changes which will undoubtedly make a positive difference to the environment.
We all know that the beauty industry isn't exactly the most kind to the environment – especially when you consider the product waste as well as the water and electricity usage – but Mel is doing her bit by setting up a refill station and inviting customers to reuse, recycle and refill their empty containers to keep plastic items away from landfill.
As well as this, Mel has also launched a 'Sustainability Promise' where staff and customers are invited to adopt one new environmentally friendly act a day that they didn't do before – helping to improve the planet one small step at a time.
Speaking on her plans, Mel said: "It's a great visual reminder that if we all make small choices, then together they all add up to make a difference. I never set out with an 'I know it all stance', but rather a 'let's do something about this' invitation."
Mel has always been passionate about sustainability – especially after her life-changing trip to an orangutan sanctuary in Borneo, where she cared for orangutans who had been displaced by large areas of rainforest destroyed by palm oil plantations.
En Route has always been committed to working in a sustainable manner, and we're so fortunate to have Mel leading the way. If you'd like to find out more about our plans or even get involved, please drop us a line today.
Alternatively, you can listen to Melenie speak with Karine Jackson on the Respectyou.me podcast here.
We've had plenty of interest in this story over the last few months – check them out below to find out more…
Melenie Tudor makes sustainability pledge following Respectfully podcast
Wakefield Salon Pledges to Save 1,000 Shampoo Bottled from Landfill